Yacht Crew Photo Challenge, 

capturing life onboard! 
As the world starts to ease out of lockdown this is a perfect time, to come together and start the revival of our much-loved industry.
Are you forever sharing stunning photos across social media of yacht life and the excitement and beauty it brings?
The SeaKing Group's 

photography challenge is open to all yacht crew members.
Final Submission Friday 30th September 2020
1st prize: DJI Mavic Air 2 Drone
2nd prize:  Go Pro Hero 8
3rd prize: Lemuro universal camera Lens kit – for smart phone
Panel
We are excited to introduce our judges for this year's photography contest, who will be selecting 1st, 2nd and 3rd prize winners.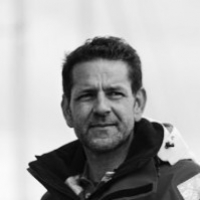 Robert Owen
Yachting World, Art Director
Robert joined Yachting World as Art Editor having previously worked in this role for Boat International, The Field and Shooting Times.
He was trained at art college in Southend on Sea before travelling the world working on large yachts in the Mediterranean. He has twice won Time Inc. (UK) Ltd's Designer of the Year Award and is a keen photographer and ornithologist.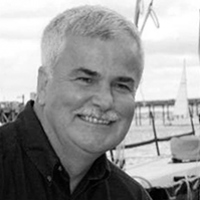 Jeff Houlgrave
Marina Projects, Senior Associate
Jeff has over 35 years' experience working within the marine industry. He has a high-profile reputation in the international marina sector, particularly in the field of superyachts.  Previous to becoming involved in the development of marinas he enjoyed a successful career as a professional yachtsman.  During 1981-2, Jeff took part in the Whitbread Round The World Race and has crossed the Atlantic 14 times.
Jeff is Chair of the Superyacht UK Committee and a regular speaker at international conferences.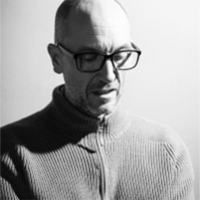 David Churchill
Superyacht Photographer
David Churchill is a highly experienced, award winning superyacht photographer, specialising in interiors , exteriors, lifestyle and abstract detail images. You can see his work at www.yachtimages.co.uk
He has worked with many of the leading designers and boatyards on projects around the world. He always takes great care to bring out the best of the design and the quality of the unsurpassed craftsmanship. His work is all about attention to detail, everything has to be right from the lighting, to the colour, to the composition. Each image has to tell it's own story. Spaces are described architecturally and details are all about the joy of the design and quality of the materials. Running shots and exteriors are treated with the same rigour with an emphasis on strong compositions to convey strength, power, poise and grace.
He is the co-founder of Superyacht Creative a company to service all superyacht media requirements; print, photography, film, web, branding and marketing. www.superyachtcreative.com
Entries now closed for 2020, stay up-to-date to find out the winners.
Looking forward to next years #crewphotchallenge
——————————-
How to enter
Who can enter? Yacht Crew! It's really that simple if you are part of the yacht crew community then you can enter.
Our theme is Revive to celebrate lockdown easing – we are looking forward to your interpretation.
You can submit up to 3 photo entries (formats: JPG, PNG, GIF – max total size of images no more than 20MB)
To participate in the 2020 Photo Challenge, please send your photos via a direct message on one of our Social Media platforms or email- links below :
Please include the following details:
Full name
Contact number
Title of your photo
The location of your photo
Yacht name (optional)
For any questions please contact crewphotochallenge@refinedmarketing.co.uk – more details about the rules go here
GOOD LUCK!