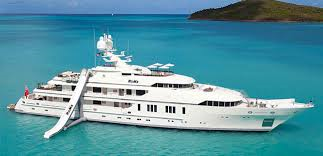 The superyacht sector has been calling on SeaKing's specialist electrical marine engineering expertise to deliver a broad variety of projects on vessels ranging from 34m to 68m across the Mediterranean. SeaKing has developed relationships with several yacht management companies and we are now seeing an increase in demand in the high-end superyacht market which we put down to our technical knowledge and troubleshooting ability alongside our flexibility and quick response. The firm has been contracted on a number of occasions in recent months to carry out inspections, audits and repair of numerous faulty or inefficient equipment on jobs across the Mediterranean including Spain, Italy, the South of France and the Greek Islands,
Major installations of new and modern systems have also been completed both alongside repair berths and within comprehensive dry dock projects covering a range of system including underwater lighting, propulsion systems, engine alarm and monitoring as well as survey, test and reports on the main electrical systems.
SeaKing Group Business Development Manager Neil Mellenchip said "These are very interesting contracts to work on which really showcase the range of services we offer the discerning super yacht sector, and is a key growth sector for us,". "Upgrade projects on superyachts are often complex and demanding and SeaKing has fast developed a track record for problem solving and we are now witnessing an increase in demand for our services through complimentary references throughout the sector. Our experience in the superyacht market is broad and includes a range of services, from Bridge integration, Power generation, Propulsion, automation, earth monitoring systems as well as CCTV and Security systems, On one project we were responsible for upgrading the on board Crestron control, media distribution and entertainment network with a brand new KNX system, WIFI, and advanced DALI lighting system.
The complexity of super yacht equipment is increasing each year," added Mr Mellenchip. "It is vital that any electrical technicians involved with this sort of work have a thorough and complete understanding of product application and the installation process. We adapt quickly to any new advances and we ensure our technicians receive the highest standards of training to carry out the work with speed and efficiency."