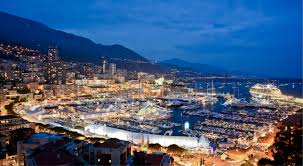 SeaKing has attended the Monaco Yacht Show following a busy period of business development at maritime trade fairs across the globe. The firm set sail for the show at Port Hercules, in Monaco, from September 28 to October 01.
SeaKing group business development manager Neil Mellenchip said: "The Monaco Yacht Show (MYS) is one of the largest mega yacht events on the globe. It saw the iconic Port Hercules transform into an international hub of high-level superyacht business for four days.
"The MYS docks saw exhibits from more than 500 world leading luxury yachting companies, superyacht yacht designers and builders, brokerage houses, nautical suppliers, refit shipyards, service providers including tenders or yachting federations and associations. More than 30,000 professional visitors, business decision makers and high net worth individuals attended.
"The show provides a unique opportunity to visit an outstanding fleet of custom-made superyachts & mega yachts from 25 to 100 metres long," said Mr Mellenchip. "It is a terrific platform for SeaKing to communicate the services and key benefits we can offer this sector.
"We are witnessing a surge in demand for our work in the superyacht sector, delivering work in Europe, America and the Caribbean, as we can deliver a broad range of complex and demanding services. MYS provides a first class setting for people to discuss new technologies, innovative ship projects, and critically take action. We have been attending MYS for many years cultivating new relationships."