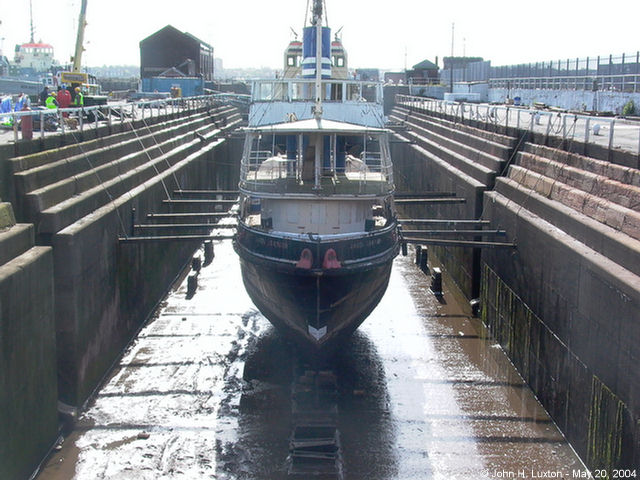 SeaKing has completed work as part of a sensitive restoration project for the historic Daniel Adamson steamship. Working with volunteer partners including Cammell Laird shipyard, SeaKing delivered a package of key design and installations to complete the new Electrical system, including new a new generator to provide power distribution system for both AC & DC.
Further work included installing internal and external deck light fittings whilst sympathetically maintaining the vessels traditional appearance, this also included remanufacturing of the port and starboard wheelhouse consoles and fitting modern equipment to ensure the vessel complied with SOLAS regulations nut maintaining the original appearance as far as practical., further upgrades were delivered to the vessel's alarm, PA, CCTV, fire detection and navigation systems.
The historic Daniel Adamson steam boat made its return to Liverpool's Albert Dock after a £3.8m restoration – just in time for the May Steam on the Dock Festival. The upgrade project ensured it was open to the public for the first time in 30 years. It took an entire year for the project team to fully restore the ship which was built more than 100 years ago in 1903. Dan Cross, chair of the Daniel Adamson Preservation Society, said: "It's fantastic that the Danny has been restored to its former glory. We are immensely proud of all our volunteers and workers for managing to restore the ship on Merseyside and at the shipyard where it was first built. Around 100,000 hours of volunteer labour has gone into refurbishing the ship including its steam engines."
The restoration work, part of a £3.8m Heritage Lottery Fund award and with support from the Mayor of Liverpool included refurbishing all the brass work and intricate woodwork including returning the saloons to the 1930s styles.