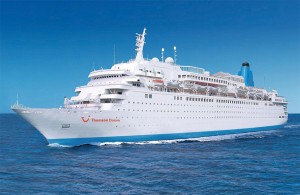 28/03/2019
Coming off the back of its most successful year to date in the superyacht sector – delivering more than 20 projects in 2018 – UK outfit SeaKing Electrical is targeting further growth in the leisure marine market throughout the 2019. The firm has built a strong reputation for electrical repair and maintenance services within the global cruise, ferry and superyacht sector with a portfolio of projects spanning the Mediterranean, Middle East, North America and Caribbean. Its role frequently involves surveying, constructing, modifying and refurbishing marine electrical control equipment. It further delivers fault finding and repair services. Key components it manages include electric motors, electronic variable speed drives, generator switchgear and PLCs (Programmable Logic Controllers). SeaKingGroup Business Development manager Neil Mellenchip reflects on some of the firm's stand out projects.
 MY Kogo, La Ciotat, France
SeaKing is witnessing growing demand within the superyacht sector for innovative ways to make vessels more energy efficient and environmentally friendly. This includes power generation and propulsion systems, lighting and entertainment systems. A key project with world top 100 superyacht the MYKogo provides a strong case study. This contract involved a four-month dry dock project in La Ciotat, South France working as a contractor to marine consultant Svitzer. Six marine technicians were flown in to complete the work which included the installation of helicopter landing lights, earth monitoring systems as well as CCTV, WIFI and alarm networks. Other new equipment installed included an advanced DALI lighting system and a Bridge Navigational Watch Alarm System. SeaKing was further responsible for upgrading the on-board Crestron control, media distribution and entertainment network with a brand new KNX system, all of which reduced noise and light pollution. Additional work saw modifications to guest cabins, bridge wings, air compressors, the air handling plant and the ships lift. In addition, SeaKing was responsible for the calibration of the ships combinators. Another recent project on an 80m yacht saw SeaKing's design and technical team complete a load balance from conception. Meanwhile, a separate project in Italy required engineers to remove an obsolete unsupported ship management system and install a new Deif system together with integration with the ship's generators. Other areas we are witnessing increased demand include insurance surveys to identify electrical faults, infrared thermography surveys for switchboards, the synchronising and load balancing of generators as well as AV and underwater deck and interior lighting LED upgrades. All installations are carried out to meet Class and SOLAS requirements.
 DFDS, Dunkerque, France
Within the ferry sector, SeaKing recently completed extensive upgrade work on three shortsea ferries operated by Danish shipping company DFDS Seaways. The four-week project took place at Damen Dunkerque Shipyard in France involving MS Dunkerque Seaways, MS Dover Seaways and MS Delft Seaways. The three passenger and car ferries operate in the English Channel running between Dover and Dunkerque. A ten-man team of engineering specialists were sent to complete the job. Work consisted of electrical upgrades to 80 cabins to improve television reception and fitting of VDSs (Variable Speed Drives) to car deck vent fans, and a total of 16 VDSs were fitted on decks 3, 5 and 10 on each ship. The existing drives had degraded due to age and exposure to warm conditions. These drives play a vital role in adjusting the speed of motors helping reduce fuel consumption, energy use and CO2 emissions. This complex project working across multiple vessels required careful planning and project management.
Thompson Dream, Tenerife & Hamburg
A further electrical repair and maintenance case study within the cruise sector involves a major schedule of upgrade work on Thomson's flagship cruise liner 'Thomson Dream'. The vessel is the largest and best equipped in the Thomson fleet covering Caribbean and Mediterranean cruise routes. SeaKing carried out a complete electrical upgrade to the vessel's beauty salon and health club areas to drive energy efficiency. It further delivered a special "mood lighting" scheme on the vessel's leisure deck to improve the passenger experience. The project saw a total of eight electrical engineers delivering work in Tenerife and Hamburg. The 'platinum upgrade' saw two project managers boarding the vessel in Tenerife to begin the work by stripping out part of the leisure deck and isolated supplies. The vessel then made its way to Hamburg, Germany, for dry-docking. A larger group of SeaKing engineers joined the project there and together they installed a variety of new electrical equipment. Work was carried out while the vessel was dry docked and also in operation. This enabled the project to be completed in time for the ship's docking in Lisbon, Portugal. Work involved installing lighting, power, fire systems, data sockets, telephone lines and public announcement equipment to the beauty salon and massage rooms. SeaKing also installed LED and fluorescent lighting aboard the leisure deck.
SeaKing's superyacht sector growth comes shortly after it announced a tender win from Cumbria County Council to repair The Mallard car ferry, operating in England's Lake District, following fire damage. The company also announced the completion of a recent deal to undertake electrical upgrades on three DFDS ferries at Damen Dunkerque Shipyard in France. SeaKing presently employs more than 100 engineers, including a vibrant apprenticeship program. The company has a turnover of more than £8million.
For further details on SeaKing Electrical's services contact its business development Manager Neil Mellenchip: Tel: +44 (0)151 652 4821 Email:enq@seakinggroup.co.uk  Visit: www.seakinggroup.co.uk