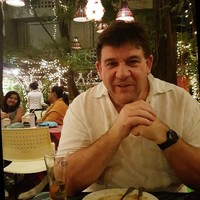 19/02/2020
The team are excited to welcome our newest recruit to our highly skilled engineering team.
Michael Rollings, having spent the last 12 years living and working in Saudi Arabia, started 2020 by joining SeaKing Electrical as an Electrical Engineer.
Michael's first four years in Saudi Arabia were with the Royal Navy, where he mentored the Royal Saudi Naval Force (RSNF) in the safe operation of onboard systems and the conduction of Electrical / Mechanical maintenance on Al Jawf Class Vessels (Royal Navy Sandown Minehunters).
For the following 8 years, he was employed by BAE Systems Saudi Arabia as a Mechanical / Electrical Engineer assigned to the RSNF at the Research & Development Centre, there, he was responsible to oversee and evaluate the installation of modifications on their Al Jawf Minehunters.